The Online Event of 2021:
How to Profit from The
Global Real Estate Boom

Watch 5 Real Estate Experts Reveal
5 Surprisingly Affordable Markets
with HUGE Profit Potential
(Where it's Super-Easy for
Foreigners to Buy)…
ONLY $7 Today!
Dear Your Overseas Dream Home Reader,
All over the U.S. real estate is red-hot…
In California prices are up nearly 25% in a year...
And in Maryland a home just sold for $1m over asking price…
Home prices are rising at the fastest pace since 2006.
Even crazier, this all began happening during a pandemic, with a crashed economy and sky-high unemployment.
In my twenty years as a real estate investor, I've never seen anything like it.
But as long as people are going gaga about real estate in the U.S. and Canada, in the U.K. and Australia, they're missing out on an even bigger opportunity you can take advantage of right now…
You see in parts of Mexico, Panama, Portugal and more, you can still (for now) find real affordability and true profit potential.
Imagine a condo right by the beach for less than $150,000 that could yield up to $37,000 gross per year…
Or ocean views in Cabo San Lucas for less than $200,000…
These are just a handful of the many opportunities I'm going to tell you about below.
But it's only a matter of time before others realize the bargains that can be had overseas, and start pushing up prices. In some markets, it's already happening, so you need to move fast…
If you want to diversify a portion of your wealth outside of the U.S., where you can still find affordability and real developing economic growth…
Protect against inflation and potentially make sizeable profits…
Or perhaps you just want to buy your dream vacation or retirement home…
Now is the time to act, while everyone is ignoring the opportunity overseas…
But as you'll also see, this window of opportunity is shuttering fast. That's why it's urgent you watch the event recordings of "How to Profit from the Global Real Estate Boom".
During the event I go over all these opportunities in detail. I'm also joined by expert guests with boots on the ground in some of the places featured. So you can hear from true real estate professionals.
Best of all, thanks to a special offer I'll tell you about, you can get instant access to these video recordings for only $7…
A World of Opportunity…
Hi, my name is Ronan McMahon and I'm a global real estate investor.
Most people I introduce myself to think I'm crazy for buying real estate overseas, but I think most people are crazy not to…
Why would you limit yourself to only one market, when there's literally an entire world of opportunity available to you?
For example, when real estate prices in the U.S. and Canada were crashing in 2008, I was cashing in on a real estate deal in Panama.
Panama had recently taken control of the Panama Canal from the U.S. and was giddy with ambition. The economic growth happening there was real and sustainable.
I bought a preconstruction condo in Panama City in 2005 for $147,630 and sold in 2008 for $220,000. So I made a gain of nearly $73,000 as U.S. real estate investors were losing their shirts.
I'm not saying that to gloat, but simply to point out the massive opportunity available when you're willing to look beyond your own border…
Now I share my experience and expertise buying real estate overseas with members of a research service called Real Estate Trend Alert.
And with the way prices are soaring in the U.S. and Canada, there has never been a better time to think about buying overseas. But you need to act fast because word is already getting out…
3 Trends Sending Overseas Real Estate Higher…
I've identified three major trends creating a surge in demand for overseas real estate. When these trends fully take hold, you'll have missed your opportunity.
But act now, with a savvy investment overseas, and you could potentially profit from these trends…
The first major trend is the "Remote Work Revolution".
The pandemic shifted work from the office to the home for millions of people. And for folks who've spent their life working in an office, it was a revelation…
No commute meant people got back one, two, even three hours of their day. They could spend more time with their kids, get chores done, exercise, and were even more productive at work.
According to the BBC remote working from home at least one day a week boosts output by 13%.
And one survey found 86% of folks say the flexibility to work from home would be key to accepting a job in the future.
Point is, remote work is a trend that's here to stay. And now that people have been unchained from their office… they're starting to wonder why they need to live near the office in expensive California or freezing New York…
These remote workers are realizing they can live a better, more affordable life overseas and still work just fine from their laptop.
I've seen armies of these "digital nomads" in Mexico and Portugal. They are young, mobile and with money to burn…
Savvy real estate investors stand to make big profits by serving this new and growing market segment…
In How to Profit from the Global Real Estate Boom I'll reveal several places in big demand with digital nomads willing to rent long-term, and fork over months of rental income…
Remember, it's only $7 to get instant access to the recordings. It's thanks to a special, offer I'll tell you about shortly. First, let me tell you about another trend pushing overseas real estate higher…
The pandemic also created an entirely new trend, something called "Revenge Travel."
It's something I predicted way back in March of 2020 when I wrote…
Before self-isolation and country-wide lockdowns, the growth in worldwide tourism was unprecedented.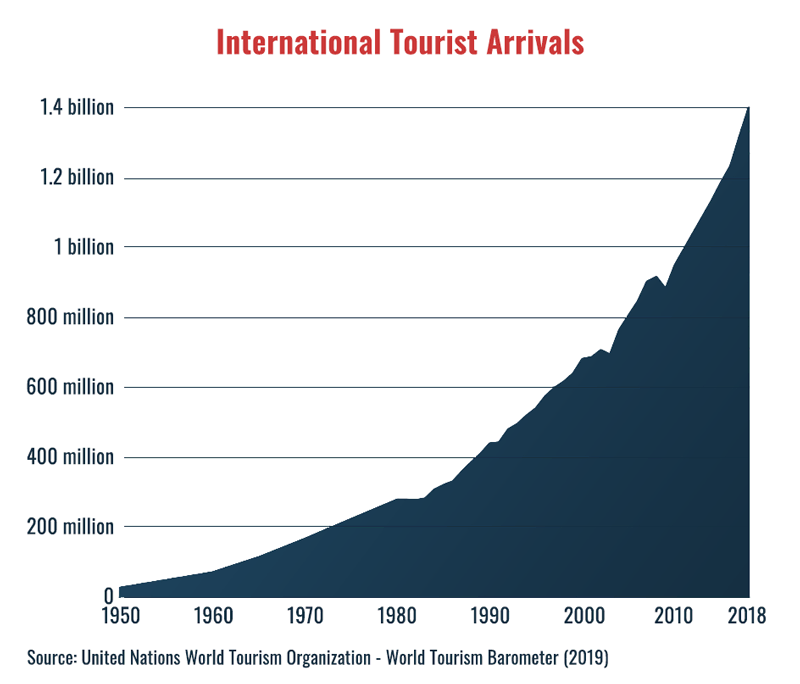 After months being locked up in an apartment, not allowed to go anywhere—unless it's essential—people will be more desperate than ever to vacation.
On top of this, there will be some amazing travel deals as airlines, cruise liners, travel agencies, etc. try to restart their industry.
So, when travel restrictions are lifted, I believe vacationers will be back with a vengeance…
Even with travel restrictions still in place, travel has already started taking off again…
In the chart below you can see an epic surge in the bookings of international flights and hotels at the start of this year…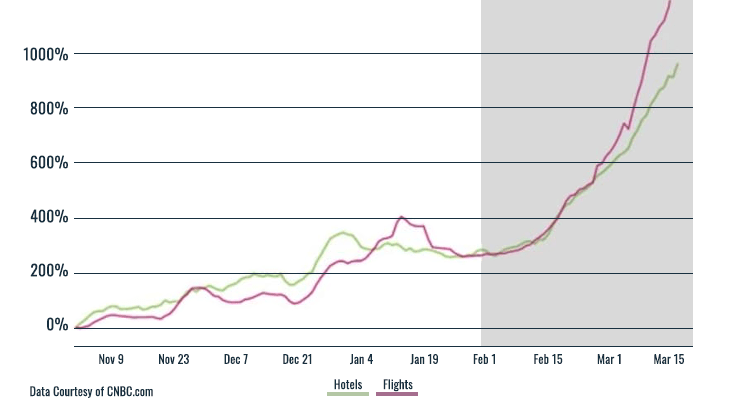 One Sandals resort in Jamaica reports it's sold out for the next 12 months…
When you watch How to Profit from the Global Real Estate Boom I'll introduce you to a man who's rented out his house for the summer and is going to make a whopping $44,000 by doing so.
Finally, perhaps the biggest and most impactful trend of all that makes buying property overseas almost a no-brainer…
All around the world, central banks are lowering interest rates in a desperate bid to stimulate the economy.
You might have even heard of interest rates going negative in places like Switzerland and Denmark.
This might sound crazy, but the fact is historically low interest rates mean it's never been more sensible to buy a home…
In Italy, you can borrow up to 60% of the property value at a rate of just over 2%...
And in France you can borrow up to 85% of the property value for as little as 0.95% interest...
In Portugal, I got a mortgage rate of only 1.1% last year.
One of my contacts, was able to buy a home in Portugal with monthly payments of only 830 euros per month.
But get this, he's going to gross $44,000 this summer, renting his property to vacationers for just two months.
Combine these historically low interest rates with remote work and revenge travel and it's easy to see what I've been saying all along…
Real estate overseas is on the verge of lift-off. The time to act is now.
In How to Profit from the Global Real Estate Boom I deep-dive into all these trends and explain exactly what's happening and how to profit from them.
You can get instant access for only $7.
Better yet, I'll tell you about five specific areas best poised to boom. Here's a little snapshot of what we'll cover…
#1. HURRY! Your Chance for Profits
in Portugal is Disappearing…
Last year I realized a long-time dream when I bought a condo in Portugal. Actually, I bought two condos there. One for myself to enjoy and one as an investment.
I'm in Portugal right now, writing this invitation. Here's the beach I can see from my "office…"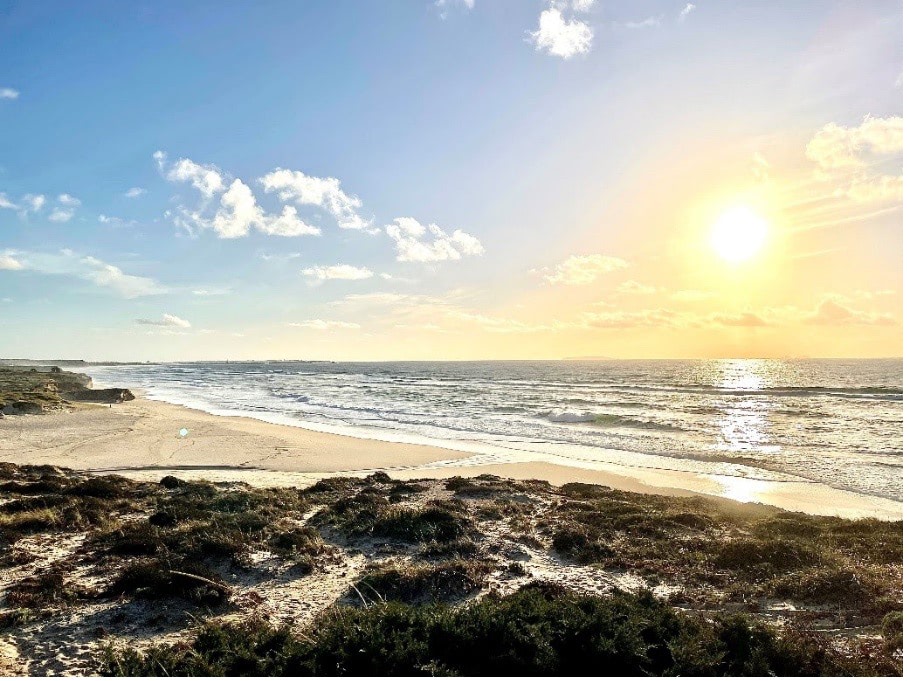 I bought the second condo with Chris White, my expert in Portugal's Algarve region in the south of the country.
It's Chris you'll hear from when you watch How to Profit from the Global Real Estate Boom.
Chris is a veteran of the real estate industry and founder of award-winning company, Ideal Homes.
Originally from England, Chris now lives in Portugal, where the weather is almost perfect all-year-round, where you'll find world-class beaches and historic towns within a stone's throw of one another.
Being an expat, Chris is the perfect person to walk you through buying real estate in Portugal. He's already helped hundreds of others buy their dream home there.
He's also raking in the cash from rental income. Despite travel restrictions, Chris is set to gross $44,000 in July and August, renting his house to vacationers.
When I sat down with Chris he revealed the best places to buy in Portugal right now, and simple secrets that make big profit, like the "beer fridge rental booster".
We also talk about Portugal's Golden Visa program, and why the window of opportunity is closing in soon.
For just $7 you can learn more about this specific opportunity.
But that's not all…
#2. Panama's "Pacific Riviera"
Another expert I interview during How to Profit from the Global Real Estate Boom is Alfredo Aleman.
Alfredo comes from a real estate "dynasty" that's been helping transform Panama for over two generations.
All over Panama City, you'll see the Aleman's fingerprints on gleaming skyscrapers and malls, office blocks and condo buildings, and even two man-made islands in Panama Bay…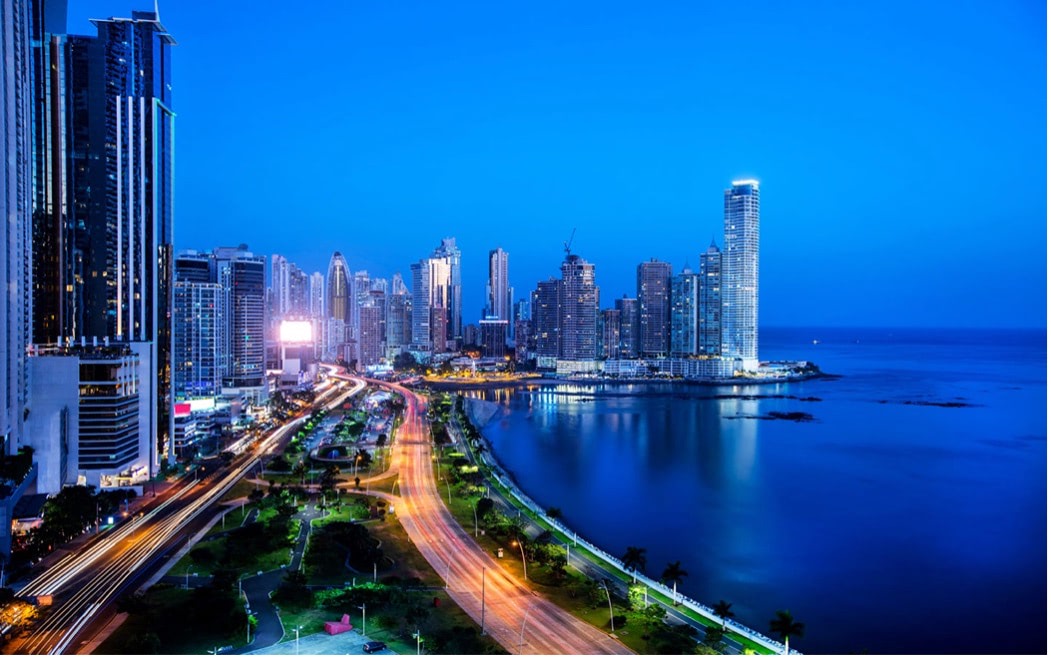 With such incredible credentials, it's no surprise I've recommended several of Alfredo's developments to RETA members.
Now, Alfredo's focusing his attention on a stretch of coast west of Panama City called the "Pacific Rivera"…
Panama has largely been ignored by vacationers, even though it has many of the same attractions as Costa Rica (the two countries border each other)…
There's tropical weather, stunning Pacific and Caribbean beaches, lush rainforests and majestic mountains. Culture, cuisine and history.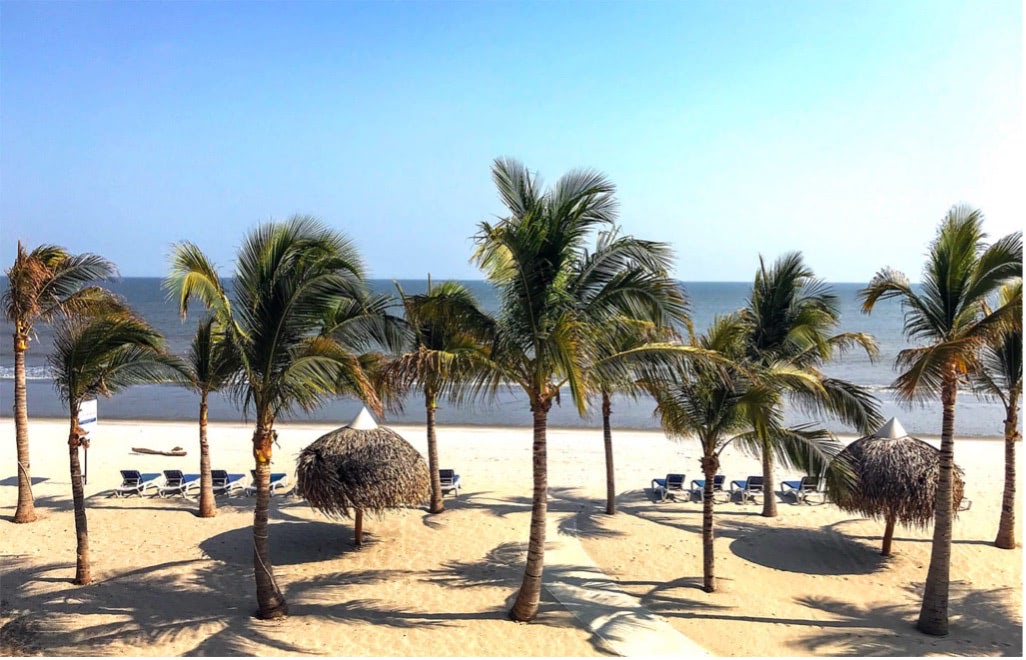 Word is getting out.
The Panamanian government recently approved a five-year plan to relaunch the country as a legitimate tourism destination… and Alfredo predicts the Pacific Riviera will flourish as a result. It's also where savvy real estate investors have the potential for sizeable profits.
First, the Pacific Riviera is the most easily accessible stretch of coast from Panama City. New infrastructure projects are making it even more accessible. It's the most obvious choice for the throngs of tourists flying into Panama City.
Second, because of a little-known government incentive known as "Law 122", investors can buy property along Panama's Pacific Riviera for dirt cheap.
For example, only a few weeks ago, Real Estate Trend Alert members had the opportunity to save $68,000 buying luxury condos at a new development there. It's all thanks to "Law 122".
Myself and Margaret sat down with Alfredo to learn more about this opportunity…
You can tune in too, for only $7. But before I explain how, let me tell you what else we're covering on this epic training webinar…
#3. Tulum's Hip New Neighborhood
You've probably heard all about Tulum in Mexico, it's one of the world's best-loved vacation destinations among the rich, famous, and even regular folk.
It's rustic, "eco-chic" vibe and stellar beach—all within easy reach of Cancun International Airport--has made it the ultimate getaway for relaxing and recharging.
The town has totally transformed from when I first visited, way back in 2006. Then, hardly anyone was coming to Tulum and there was barely any infrastructure.
Today, even though travel still isn't back to normal, Tulum is absolutely booming.
When I was there earlier this year, I noticed a new type of traveler too: remote workers.
In all the cafes and bars I walked by, every table had a laptop on it…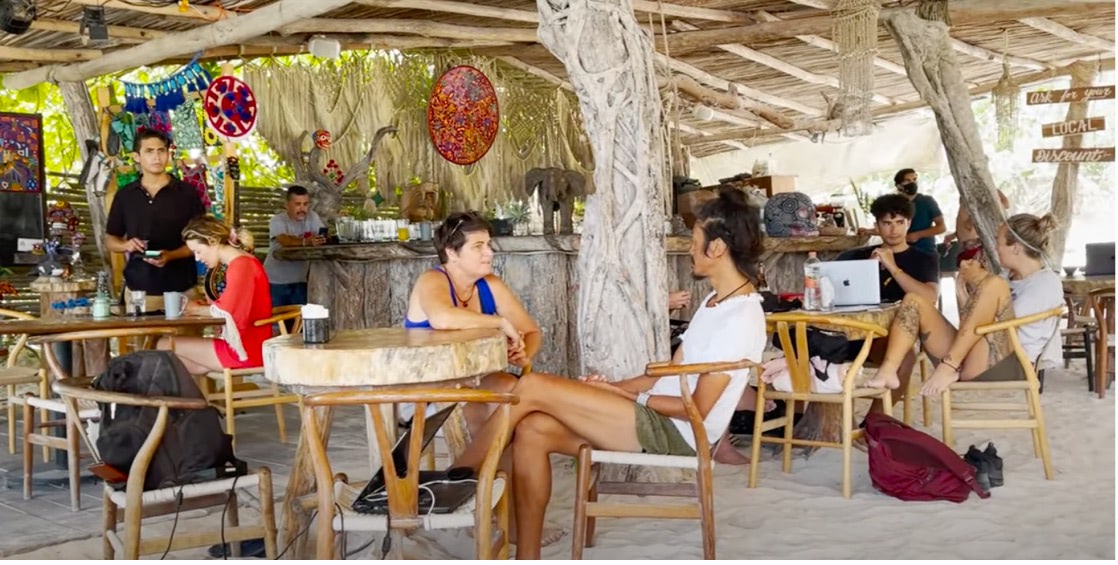 Since the start of the pandemic, those with the ability to work from home have been gravitating to places like Tulum. Why not? It beats living in a studio apartment in San Francisco and working from a stuffy office.
Remote workers offer a whole new opportunity for real estate investors because they often stay put for months, offering you stable, long-term income.
But Tulum's incredible popularity means it's harder and harder to find bargain-priced real estate.
Right now, a tiny 0.14 acre lot on the beach will cost you nearly $1.5 million!
Look beyond the beach though, and the trendy Aldea Zama, and you can still find bargains…
In my discussion with Margaret, we talk about two opportunities…
Your chance to buy along Tulum's newest and still unknown road to the beach… and a new opportunity near the ancient Mayan ruins…
Just $7 gets you access. Keep reading and I'll tell you how.
#4. Ocean-View in Cabo San Lucas from
Under $200,000?
I own a condo in Cabo San Lucas and spend my winters there, so it's a real estate market I know inside out.
Cabo's history as a tourist town started in the 1950s because of the incredible sports fishing to be enjoyed there. The whopper marlin, tuna and sailfish found offshore still attract ambitious fishermen from all over the world.
With some infrastructure in place, like hotels and restaurants to cater for the fisherman, jetsetters and Hollywood A-listers started coming next. Cabo is a quick flight from California, yet far away from the limelight.
Then in the seventies the Mexican government went on an infrastructure building spree to make Cabo accessible to the masses.
The results is what you see today, with Cabo immensely popular among all types of tourists from golfers, to spring breakers, to vacationers who just want to get away…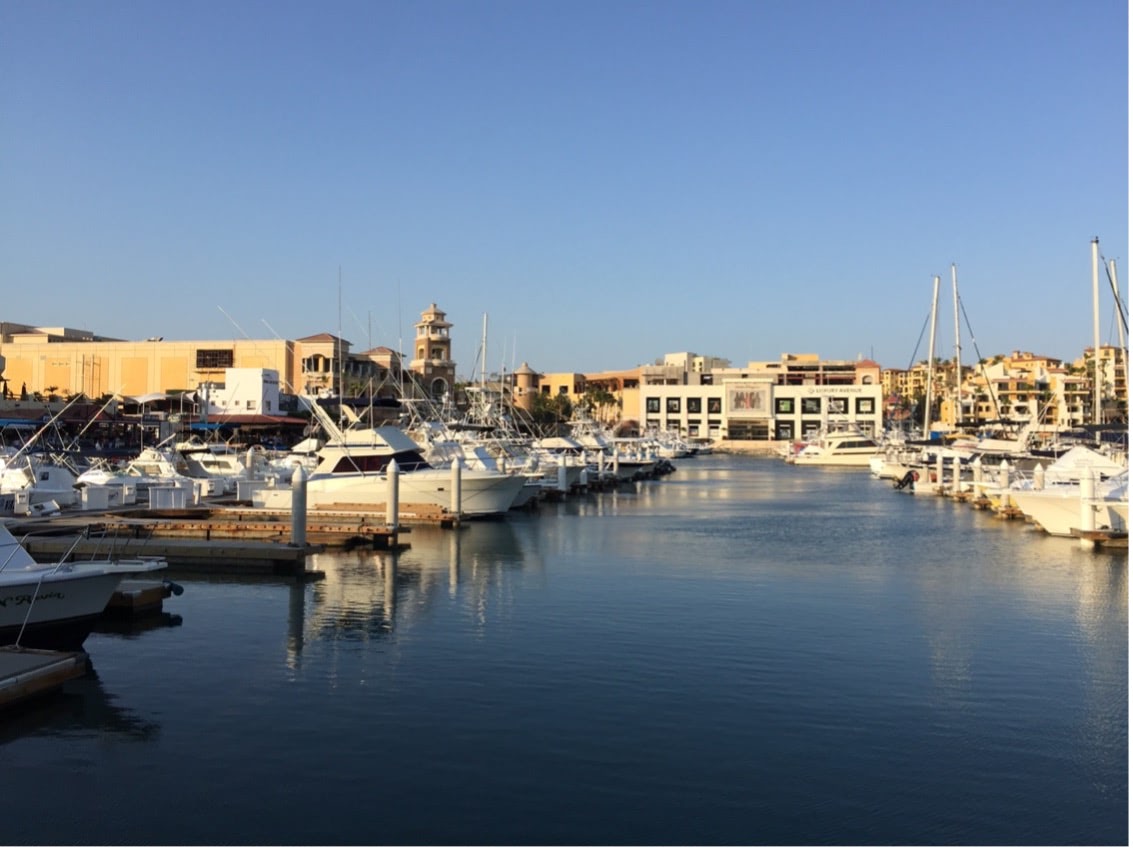 Yet Cabo's real estate market is still luxury and "high-end". Even timeshares are unaffordable. For example, I've seen a deal where you pay $48,500 plus annual fees of $2,700 and for that you only get one week use of the timeshare each year.
But know where to look and you can still find even more affordable properties with huge profit potential.
Myself and Margaret breakdown one such potential opportunity, and reveal an area where you might be able to buy an ocean-view condo in Cabo San Lucas from a crazy-low sub $200,000.
Anywhere in the world, that pricing is a steal. But this is high-end, celebrity-haunt, Cabo.
I'll tell you more about this opportunity when you watch How to Profit from the Global Real Estate Boom.
#5. Save $180,000 On Spain's Costa del Sol…
We also speak to real estate expert Geoffrey Donoghue.
Geoffrey has spent a lifetime in real estate, starting in the business over 50 years ago, when he used to accompany his father on visits to property developments in Dublin, Ireland.
In the 1990s, Geoffrey relocated to Spain's Costa del Sol (known as the "California of Europe") where he founded Always Marbella. With superior knowledge of every street, project and developer, Geoffrey and his team have helped over 3,000 people buy property there.
You can watch as I interview Geoffrey on the best opportunities on Spain's Costa del Sol right now…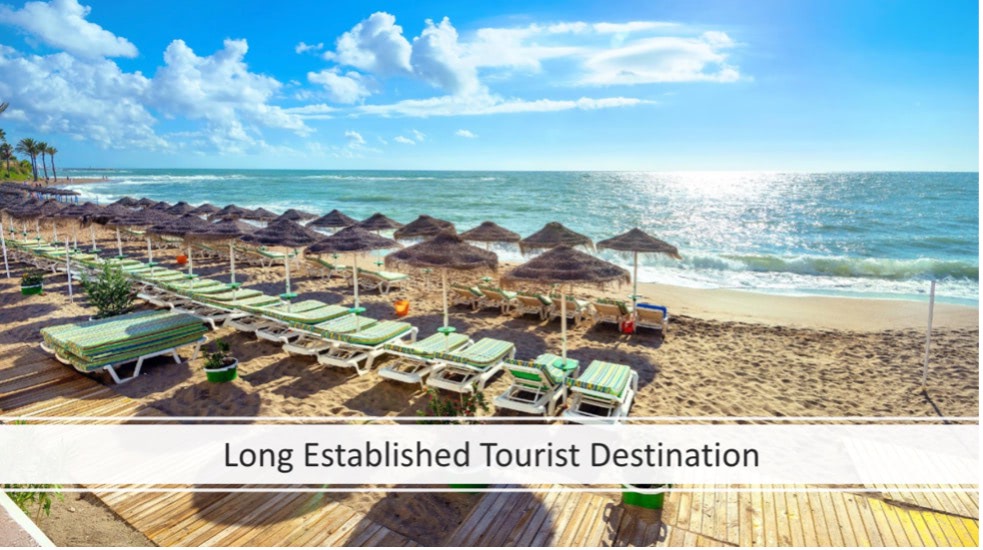 With "the best weather in Europe", Costa del Sol is a well-established vacation destination. With British, Irish, German, French, Scandinavians and more holidaying there since the 1960s.
But everything came to a screeching halt in 2008 when real estate markets around the world collapsed. In Europe, Spain's economy was among the worst hit, and a lot of development in Costa del Sol was abandoned.
It forced banks to repossess properties and become the unwitting managers of large real estate portfolios. This is not the business banks want to be in, and it meant those in the know could buy property from the banks for a steal…
Even in 2021, some of the bank fire sale deals can be still be found. When we speak to Geoffrey, he'll reveal an opportunity where you can buy with a more than 45% discount which works out to savings of over $180,000…
But this is a deal that will soon disappear. The bank has already realized they've underpriced and are looking to raise the cost.
You can watch all five of these sessions of How to Profit from the Global Real Estate Boom from just $7…
In the interest of transparency, I should make it clear that Ronan's company, Pangea, will on occasion earn advertising fees from real estate deals—it's how he can keep himself and his staff of researchers out there with boots on the ground around the world. But regardless, his RETA members always get the best deals—deals not available to the average person.
Watch from the Comfort of Your Own Home (and Save a Small Fortune $$$)!
Normally, events like this cost a pretty penny…
With the cost of travel, accommodations and tickets you might normally pay thousands of dollars to attend something like this…
In fact, tickets alone, for an event with all these expert speakers would be a bargain at $1,995…
And you'd think I was certifiably crazy if I charged only $999…
But you won't have to pay anywhere near that because remember, I'm on an ongoing mission to help as many people as possible live their best life through these tough times.
So, I'm going to let you watch the "How to Profit from the Global Real Estate Boom" for an absolute steal…
If you have a computer and an internet connection, you can watch everything from home.
That means you don't have to pay the cost of accommodation and travel either if you were to attend this event in person.
In fact, act today and you can get instant access the "How to Profit from the Global Real Estate Boom" video presentations for the total price of just $7.
But there is a catch…
THE CATCH: Why I'm Letting You Watch
"How to Profit from the Global Real Estate Boom" for Only $7 Today…
This event is exclusive for members of my research service Real Estate Trend Alert. It gives them access to the best real estate experts and the best deals in the world.
But since my members know me as a dealmaker, I'm going to cut you an incredible deal right now…
Normally, a full year of membership costs $999. But because we are living in unprecedented times, I'm going to make you an unprecedented offer…
Join Real Estate Trend Alert today and I'll give you a 30-day pass to Real Estate Trend Alert for only $7.
That gives you instant access to the video recordings of "How to Profit from the Global Real Estate Boom" ...
Plus, you'll have unlimited access to every other membership benefit for the rest of the month, including years of issues and market analysis all archived on the member's only website. It's a veritable treasure chest of real estate gold. All my most profitable research in one place.
If you like everything you see, and decide to stick around after your one-month trial is up, we'll simply charge you $99 per quarter to continue.
But if not, simply cancel within the 30-day trial period, and all you ever pay is $7. We'll part as friends no matter what.
No need to decide anything just yet. You've got 30 days to try Real Estate Trend Alert first.
And here's everything else you'll get during your trial…
RETA Member BENEFIT #1 - Monthly Issues Archive:
Every month I write a brand-new issue of Real Estate Trend Alert, jam-packed with profit-making ideas, in-depth market analysis, specific investment opportunities and much more…
In the archives you'll find years of valuable intel, and you can access it all within your 30-day trial period.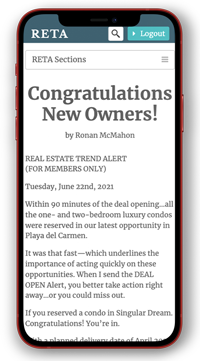 RETA Member BENEFIT #2 - Flash Alerts Archive:
When an opportunity is so big and urgent it can't wait for the monthly issue of Real Estate Trend Alert, I send a series of Flash Alerts. These emails share in-depth details of the opportunity and how to act on it…
And once again, you'll find every Flash Alert in the members-only website archives.
RETA Member BENEFIT #3 - Updates:
With your Real Estate Trend Alert 30-day membership pass you'll also get regular email Updates from me with any timely and valuable real estate investing insights I come across on my travels, in the press, research papers, and more.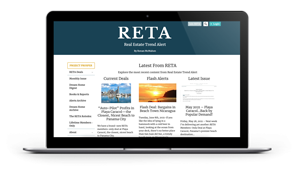 RETA Member BENEFIT #4 - 24/7 Website Access:
Everything I publish for Real Estate Trend Alert members is archived on my members' only website. It's your "mission control" for easy access to all my valuable research, special reports, videos and podcasts.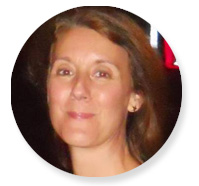 Nancy, Kiernan
Your RETA Concierge
RETA Member BENEFIT #5 - Concierge:
Nancy Kiernan is your dedicated Real Estate Trend Alert member concierge.
She's on hand to help you navigate the Real Estate Trend Alert website, point you to real estate deals that might interest you, and anything else that lets you get full value from your membership.
I'll introduce you to Nancy and share her contact details when you start your month trial of Real Estate Trend Alert today.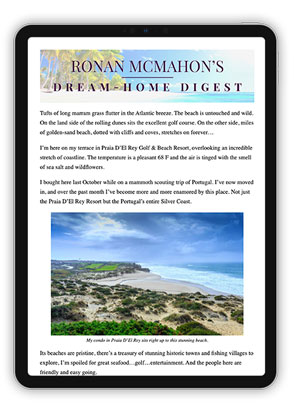 RETA Member BENEFIT #6 – The Dream Home Digest
Every month I bring you a meaty report packed with properties you can buy for pennies on the dollar in desirable locations around the world…
This isn't "investment-grade" real estate, simply incredible bargains on vacation or retirement homes in countries around the world like Italy, Nicaragua, France and more…
All that research has helped my members get incredible bargains on real estate around the world, but you can access it all for just $7 when you begin your 30-day membership of Real Estate Trend Alert.
And of course, you'll be able to watch How to Profit from the Global Real Estate Boom as if you were a fully-fledged member too, even though you're only paying $7.
Don't Be Left Behind…
With prices soaring in the U.S. and in Canada, in the U.K. and Australia and elsewhere, these bargains aren't going to last.
Like I said, the deal in Costa del Sol is already at risk of soaring by tens of thousands of dollars overnight. The time to act is right now.
Like all good sales, this opportunity won't last…
With the world slowly returning to normality, real estate prices will recover and you might never see a buying opportunity like this again.
That's why it's urgent to understand exactly what is happening right now…
And position yourself to act on the best deals as soon as they become available…
The best way to do that is by watching the How to Profit from the Global Real Estate Boom as soon as you can...
But you have to be a RETA member to get access, so click below to activate your 30-day trial for only $7…
Join RETA for Only $7 and Get Access to The Online Event How to Profit from the Global Real Estate Boom
Wishing you good real estate investing,

Ronan McMahon
For Real Estate Trend Alert
June 2021
P.S. It's true! Events like this can normally cost you thousands of dollars, but you can watch the video presentations for the outrageously low price of just $7. Just click the link below to claim your spot.
Join RETA for Only $7 and Get Access to The Event How to Profit from the Global Real Estate Boom